Flange Positioning and Welding Machine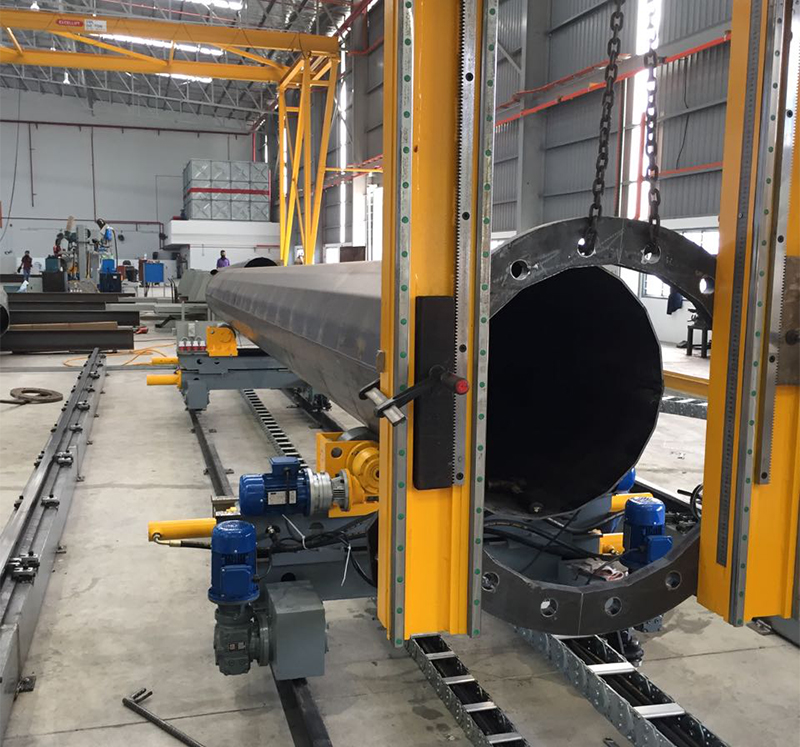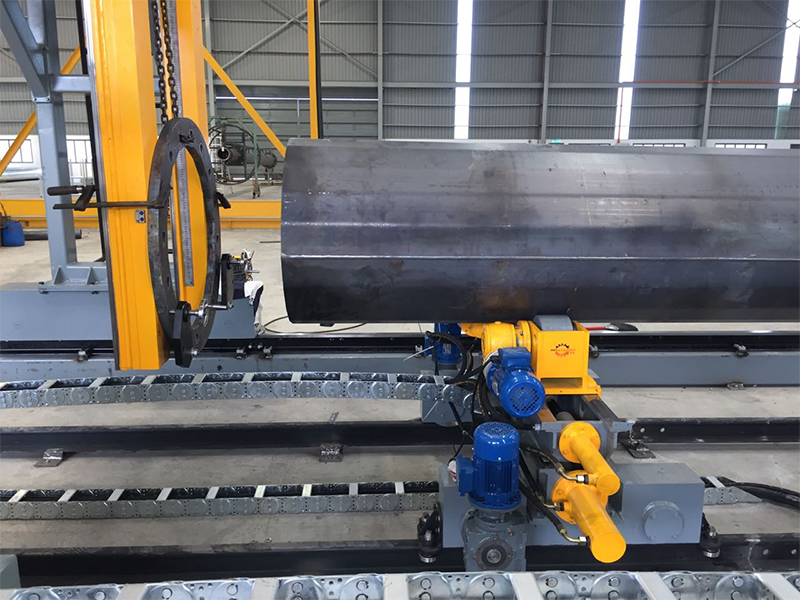 Flange Positioning and Welding Machine
Flange positioning machine is designed for automatically positioning the pole flange. The flange can be aligned and held on the positioning arm when mounting. The gantry can travel on the rails, which is controlled by PLC. The travel times and distance can be set on PLC.
LMT gantry positioning machine is designed on the basis of our LMH gantry welding machine. It is designed for pole flange positioning.
The gantry is welded by structure profiles, stress released after welding by heat treatment. Its travelling device is controlled by PLC through servo motors.
The two positioning arms can move up and down, left and right on linear guide rails.
The control box is on one side of the gantry, easy for operation. The cables are collected by drag chain.
The speed of arms and gantry are controlled by Schneider inverter.